Keith Plant (Pastor)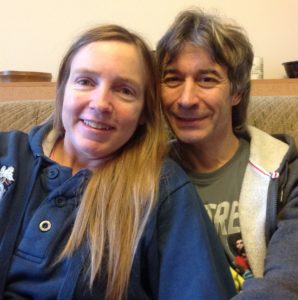 I've been married Tracy for 27 years. I pastored a Church in Harold Hill, Essex for over 7 1/2 years, before coming to Stony Stratford in April 2012. Prior to becoming a Pastor, I was a builder and decorator for over 20 years.  How I got from that to being a Minster in the Church is a long and interesting story!  I continue to study at Union  School of Theology in Bridgend Wales  as I believe  one should never stop learning.
As part of my work as a Pastor I like to meet people and hear their views – and share the good news of the Gospel with them.
I aim to teach the Bible in a way that is clear and helpful. I have found the message of the Bible to be as relevant today as it ever has been; and it is the best and most important news that anyone can ever share with another person!
In my spare time I try to keep fit, by running and weight training.  My other interests are reading, watching good films – anything from period drama, a comedy, a Western, or Science fiction, as long as it makes me think, or at least makes me laugh!  I also like listening to a very varied range of music which includes some Classical, (Handel is a particular favourite), then anything from Fairport Convention to the progressive rock group 'Yes', with a bit of Ash and Duran Duran thrown in!
Martin Halford (Deacon)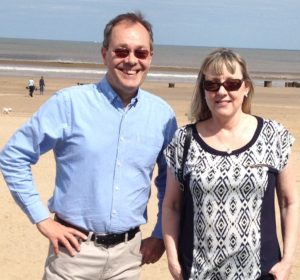 Hi, I'm Martin, and I've been married to Janet for 25 years.  We have grown up sons Matthew and Paul.  I have lived in Stony Stratford and been involved with the church for over 20 years – and in that time seen a lot of changes to our town!
Going back to my youth, as a godless teenager, given to ungodly pursuits, I found myself at a loose end in summer 1974, and went to a Christian youth camp on the Isle of Wight. The Bible messages at the camp bugged me. After having sneaked out of camp to a local pub, and having had too much to drink, felt very guilty – and was faced with the question, "Are you a Christian?" The answer came "No!" On the ferry home my excuses all receded as the island was left behind. God had made me His.  I was born again at sea, so to speak, and since then and never looked back!