Harvest Supper
Saturday September 23rd at 7.30pm
A Man at War!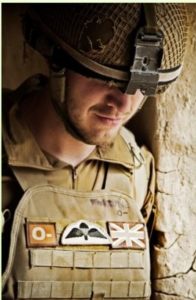 Forced out of the Army through injury, Josh Fortune's life was a mess. Blaming God he began to fall away from his faith. Then, out of the blue, he was offered a job as a cameraman in Afghanistan. Seizing the chance Josh was thrust into three years of warfare! Tonight Josh will share his experiences of friendship, combat, fear and love. This is a gripping tale of a Man at war and how God used it to bring Josh back to Him.
Admission is free.
But please book your meal by contacting Keith at pastor@efcss.org.uk or phone 01908 785161.
On October 31st 1517 a lone monk approached the Church in Wittenberg Germany and nailed a list of 95 propositions to the door. This incident, only intended to provoke debate, would shake the Church in such a way that nothing would ever be the same again!
1517 and all that! The Reformation: Darkest Hour or New Dawn?
Details Coming Soon!
Evangelical Free Church Stony Stratford Reformation Weekend
  Friday 27th to Sunday 29th October 7:30 PM