'You shall not covet your neighbour's wife. You shall not set your desire on your neighbour's house or land, his male or female servant, his ox or donkey, or anything that belongs to your neighbour' (Deuteronomy 5:21).
And so, we come to the last commandment. In a sense, there is nothing new here, as the essence of this commandment (coveting) seems to have been covered already in the Eighth (stealing). Yet, whereas the former dealt with outward actions, the latter deals specifically with the attitude of the heart and mind.  This is an 'invisible' sin!  In Genesis 3:6 before taking, eating, and passing the 'apple' to Adam, Eve 'saw that the fruit of the tree was good for food and pleasing to the eye, and desirable for gaining wisdom'.  It started with just a thought and desire, but it ended in action.  So coveting can lead to further sin!
In a way, coveting is another form of greed, because just as with stealing, we desire more than we already have! The difference is that although we do not act on it, we brood on it.  The writer of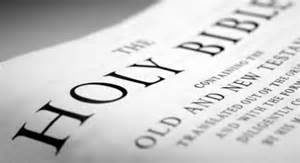 Ecclesiastes observes: 'the eye never has enough of seeing, nor the ear its fill of hearing' (Ecclesiastes 1:8) and that is what makes this sin so insidious!  We can end up coveting so easily by what we see and hear each day.  The apostle Paul treats the sin of covetousness the same as idolatry.  In Colossians 3:5 the he writes: 'put to death, therefore, whatever belongs to your earthly nature: sexual immorality, impurity, lust, evil desires and greed, which is idolatry'.  To put it simply, we 'covet' something when we place that new car, holiday, relationship, or whatever else before God!
There is some debate over the precise point where the exposition of the Ninth Commandment ends and the teaching on the Tenth Commandment commences as chapter 24:17-25:4 could fit either. John Currid argues for the Tenth Commandment starting at this point.  'Coveting is properly defined as the heart's desire to have something that belongs to someone else. It is a command that does not deal with the outward action, but rather the inward desire of a person's heart which may lead to sinful, external action. It is a violation of the rights of others to possess what God has given to them.'[1]  As the verses before have dealt with the rights God had given to 'the alien, the fatherless and the widow', the disadvantaged in society, Currid's definition works well.  Any infringement against them is converting what God has given them as theirs!
Verses17-18 set the tone for this section. The less fortunate in society must not be subject to fewer rights than the well off.  The Israelites had already been commanded not to keep the cloak of poor man overnight or to take something of necessity as security in verses 6 and 13.  So they were not to treat the: 'alien', 'fatherless' or 'widow' (v17) any differently.[2]  Having been: 'slaves in Egypt' (v22), they too had been the underprivileged and less fortunate.  They were only free and privileged because the Lord had: 'redeemed' (v18) them, so they owed Him everything.
The next instruction covers the rights of the less fortunate during the harvest (vs19-22). Whether harvesting wheat, olives or grapes the owner of the land was not to go back over the field to pick up anything that he had missed.  These were to be left with for them: 'so that the Lord your God may bless you in a work of your hands' (v19).  The land was God's but He had generously given it to them.  As he was sharing it with them they were to share it with the less fortunate.  Peter Craigie makes this point about the practice of this command.  'Farmers, who had allowed some produce to remain were not simply being charitable to the less fortunate than themselves; they were expressing their gratitude to God, who had brought them out of slavery in Egypt and had given them a land of their own.'[3]
This has clear application for today. Sometimes hardship comes on people and families through no fault of their own.  Are we prepared to be generous if God has allotted us comfortable position in life?  After all everything is His in the first place!  Henry and Scott make this observation.  'It is not hard to prove that purity, piety, justice, mercy, tenderness, impartiality, kindness to the poor and destitute, consideration for them, and large generosity of spirit, are pleasing to God and becoming of his redeemed people.  The difficulty is to bring our minds to attend to them in our daily walk and conversation.'[4]
Christopher Wright sums up this concluding commandment rather neatly.  'Thus the commandments come full circle. To break the tenth is to break the first. For covetousness means of setting our hearts and affections on things that then take the place of God.'[5]  We can look at
the other nine commandments and, at first glance, say we keep them (although we fail to keep them the way Jesus teaches them), but when it comes to this one we fail very easily!  This commandment has to be the greatest challenge for Christians today.  We live in a world where an idle look at an advert will tell us that it is not a case of us needing a product, it is a case of us needing a better and newer version of that product!  As Christians we would do well to remember Christ words: "So do not worry, saying, 'what shall we eat?' or 'what shall we wear?' For the pagans run after all these things, and your heavenly Father knows that you need them. But seek first to His kingdom and His righteousness, and all these things will be given to you as well" (Matthew 6:31-33).
[1] John D Currid, Deuteronomy, an EP study commentary (Evangelical Press, Darlington, 2006) 399.
[2] It is very clear from this passage and also 10:18 and 27:19 that God had a special concern for the  'alien', 'fatherless' and 'widow' and wanted justice and equality for them.
[3] Peter. C Craige, The Book of Deuteronomy, The New International Commentary on the Old Testament (Eerdmans publishing co, Michigan, 1976) 311.
[4] Henry and Scott. A Commentary upon the Holy Bible, Genesis to Deuteronomy (London, The Religious Tract Society, 1833). 425-6.
[5] Christopher Wright, Deuteronomy, New International Biblical Commentary (Massachusetts, Hendrickson Publishers, Inc, 1996), 86.