Jola's Testimony
Born in Poland, I followed the traditions of the Roman- Catholic religion for the first 18 years of my life – christened as a baby, having religious lessons, and attending Sunday "Mass" with my parents, as all the other children in my village.
I was taught to believe in God's existence, the concept of sin, hell and heaven… What I lacked, however, was peace with God. I questioned the purpose of life and felt a deep sense of unhappiness.
I have always enjoyed reading, and was led to a book, called "The Master". Based on the gospel of John, this book presented the life of Jesus Christ on earth, his death and resurrection. I believed instantly in what I had read as a true reality, and this has had a powerful impact on me – I had never heard this "amazing story" from the teachings of R/C Church and, for the first time, I began to read the Bible for myself…
The more I studied the Bible the more I realised that the R/C Church did not represent true Christianity, but instead, it burdened its followers with empty traditions and falsehood. One early morning, I realised that in order to follow Christ as my Saviour and Lord I needed to turn away from a life of rebellion – and towards God. I found an Evangelical Church in Lodz (Poland) where I joined a group of Bible-believing Christians and was baptised there. Unlike my christening as a baby, this baptism reflected the wonderful fact that I was now truly a child of God – by his grace alone, through faith in Jesus Christ as God's Son who paid the penalty for all my sin. Praise God for taking me "out of darkness into his glorious light" (1 Peter 2:9).
Since my new spiritual birth I have continued to experience God's unfailing kindness and love, and I am now a member of the Evangelical Free Church Stony Stratford, which I have attended for nearly 20 years, together with my family.
Ernie's Testimony
Ernie Matthews died on 20th July 2015 at the age of 84.  We include his testimony here in remembrance of his great service to the church for many years as a deacon but also because it shows how the Lord deals differently with each of us.

Hello my name's Ernie, I've been married to Ruby for over 60 years and have eight children, numerous grandchildren and great-grandchildren. I've been involved in the church for over 20 years.  In my working days I was a carpenter and worked on building sites.
When I was young my mother always used to take me to church, but as I grew up and got married and started a family I had no time for church whatsoever.  However, when my brother came back from Australia I noticed a big change in him as he had always been what might be described as a 'hard man'.  Eventually I found out he had become a Christian.  I was envious of him as he had a peace that I had never experienced.  Indeed, despite being happily married and having a lovely family I knew something was missing so I started to read the Bible that he had sent me.  I loved reading it, but one day my life took and unexpected turn.  I was out in the street one day when I felt a very bad pain in my chest.  However, as I walked on the pain left me.  I got home and after telling my wife I thought no more about it.  She however rang the Doctor, and after I had been examined and had tests done it was discovered that I had suffered a heart attack!   This helped focus my thinking, I realised that even if I tried my best to live a very good life it was still not enough in the light of God's perfection and holiness.  Only Jesus' death in my place could suffice.  Eventually I prayed that Jesus would come into my life which he did.  I knew my prayer had been answered as I had an incredible experience (of the like I have not had since) and now had a peace that I had never had before.  In all the years since the Lord has always been there for me as he is faithful even when we are not.  It is his grace that keeps me living for Him.  I became a Christian at the age of 62 which proves it's never too late to make the most important change in life and accept Christ!
Tracy's Testimony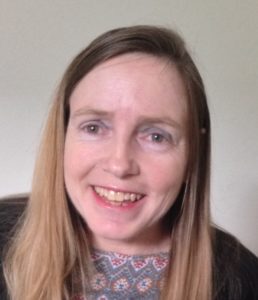 I was not brought up in a Christian family but my parents had a friend who helped with leading a Sunday school. Therefore, my sister and I went along, but I don't remember much about it, and it didn't seem to make any impression on me at the time. Despite this I often used to come home from playing with friends or from school saying to my parents: "do you know that so-and-so doesn't believe in God?" I don't know what my parents thought of that as there was never any discussion about it. My sister and I also used to go to Girl Guides part of which was attending church once a month, but I found it very boring.
When I was in my early teens my mum's brother said he had become a Christian, which interested my mother. She then asked my sister and me if we would like to go to church – we said yes. We started going to a Pentecostal Church, and were baptised after attending the services for a while. However, most of the teaching seemed to be connected purely with experiences rather than Bible truths.
Eventually, in my early twenties I ended up attending a Church of England where the Bible teaching was very clear and helpful. I started to realise I hadn't really heard the Gospel before, as this was the first time I heard the Bible taught in a way that was relevant and accessible. I realised that Jesus died for my sins on the cross, and I had to do something about it – which I did, by asking God to forgive me.
It's been over thirty years since then. Although life has sometimes been difficult due to my physical disability, being a carer for my Mother-in-Law who in her final years had advanced Dementia and the stresses and strains of being a Pastor's wife, I have a real sense of security knowing that I am accepted by God, and this will never change despite whatever life might throw at me!
Alicia's Testimony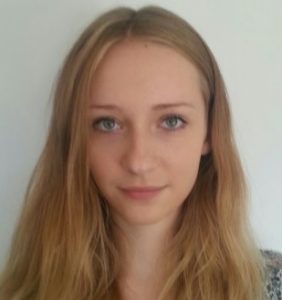 Growing up in a Christian family has meant that I learnt about God from a very young age. For as long as I can remember I've believed in God, attended church services, prayed and read from the Bible. I assumed that this made me a Christian. But when I was around 15 years old I started attending Bible study groups held by a local Church, where I learnt even more about God, as well as meeting some amazingly kind people. Gradually, it began to feel as if every church sermon at the time was aimed at me and the wrong things I'd done. One service, the preacher asked the question "where would you go if you were to die right now?" and, although I had thought myself a Christian and did Christian things, it suddenly hit me that I had not genuinely asked God to forgive me my sins and to come into my life. I realised that no matter how much I seemed like a 'good person', if I were to die there and then, I was certainly not 'good' enough to stand before a perfect God and enter a perfect heaven. I went home, closed my bedroom door and just cried, asking for forgiveness. Now, I have the wonderful assurance of being saved for eternity – through faith in Jesus Christ who died on the cross for my sins.