Evangelical Free Church Stony Stratford Reformation Weekend
With Speakers Rev Keith Plant and Rev Tim Martin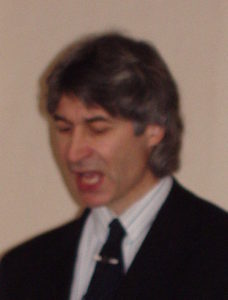 Keith Plant has had a long and avid interest in Church history. He has studied The Early Church, The Medieval Church, The Reformation, Puritanism and Protestantism, Revival and its Results and the Church in the Modern Age (1850-2000) with Union School of Theology (formerly Welsh Evangelical School of Theology).  Reformation Weekend: Martin Luther: Catalyst or Catastrophe? 
Tim Martin has read extensively and lectured regularly on the subject of Church history over the past 30 years. The last 10 years he has been editor of the quarterly magazine 'The Gospel Advocate' and has regularly written historical biographies within its pages.  Reformation Weekend: The Reformation in Britain     
A Man at War!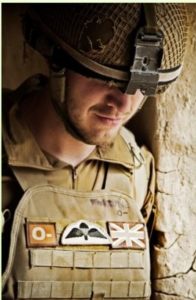 Forced out of the Army through injury, Josh Fortune's life was a mess. Blaming God he began to fall away from his faith. Then, out of the blue, he was offered a job as a cameraman in Afghanistan. Seizing the chance Josh was thrust into three years of warfare!  Josh  shares his experiences of friendship, combat, fear and love. This is a gripping tale of a Man at war and how God used it to bring a man back to Him.   Harvest Supper talk by Josh Fortune.
Memories from the Beat and Beyond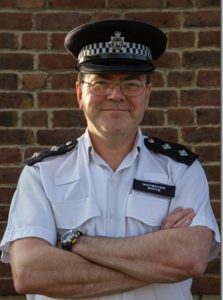 Colin White completed 30 years as a police officer in the Metropolitan Police Service. This included borough policing, public order, policy development and counter-terrorism. Here he speaks about his experiences and his faith from his time in the police to the present day  in a witty and interesting way.  Memories from the Beat; the Life and Times of a Christian Policeman: Part 1.  Memories from the Beat; the Life and Times of a Christian Policeman: Part 2.
Where is God when Life Hurts?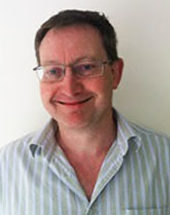 Happily married for two and a half years, and in his final year of training for the ministry, Dick felt he knew where his life was going.  But then tragedy struck!  All that sense of certainty changed when, on a country walk, a car hit them from behind, and Dick's wife was killed!
Where was God in all this? Where is God in all the hurts and pains of life?
Dick speaks candidly about this experience and his life since Where is God when Life Hurts? An Evening with the Rev Dick Farr.
An Evening with

Bishop Wallace Benn
This was an evening of wit and wisdom as Wallace takes us through the ups and downs, and humorous times of serving both as a Vicar and a Bishop.  Truly inspiring as the Gospel is clearly proclaimed through out!